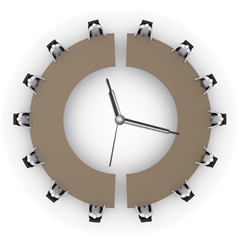 Welcome To Our Site

We are  professional in a specific field and has a wide knowledge of the subject matter.Our company  usually works for a consultancy firm or is self-employed, and engages with multiple and changing clients. Thus, clients have access to deeper levels of expertise than would be feasible for them to retain in-house, and may purchase only as much service from the outside consultant as desired.

"AN ENGINEERING PROJECT CAN NOT START WITHOUT PROPER ESTIMATION, PLANNING OF RESOURCES AND THE COST ANALYSIS, LIKELY TO BE CONSUMED IN COMPLETION OF THE PROJECT."

The success of any construction project depends upon the management capabilities of the contractor performing the work. At Jade, we believe that this management capability can be greatly enhanced if the project team is supported by other professionals who take care of the day to day processes leaving the core management team to focus on the more vital issues.
As a Project Management support team, our professionals act proactively to ensure an unhindered progress of your projects. We provide support in almost all your activities such as communication with the project owner, architect or the subcontractors, preparing submittals, searching for vendors, project scheduling, quantity takeoffs, preparing subcontracts etc. Read More...